Jedediah Bila
By: Lisa Jain | Nov 21 2013
History
Jedediah Bila was born on 29 January 1979 and is a radio and television personality. She is basically and Italian. She is a contributor on Fox News and has also written some books. Jedediah was the former dean for high-school level and also an academic advisor. She has taught at the high school, middle school and on the college level.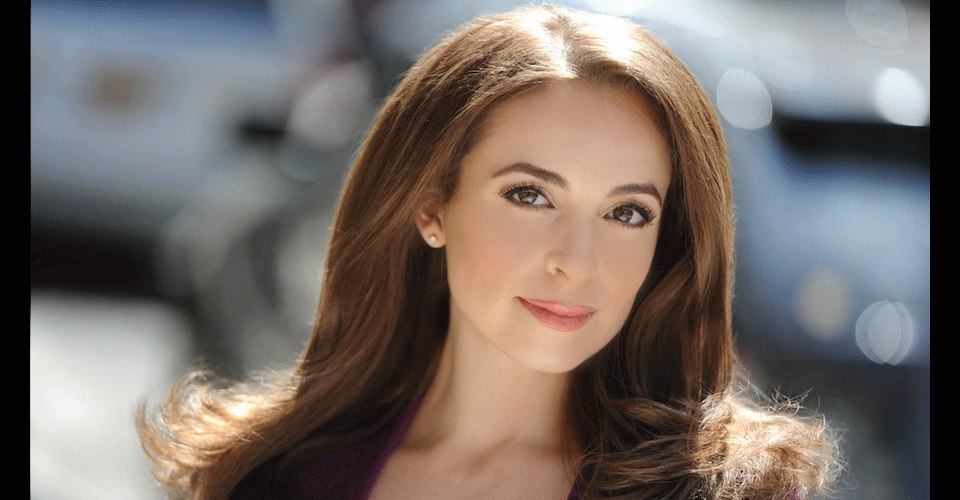 She has extensively worked with children from the age of three till adults and done workshops like Spanish, public speaking, academic writing and monologue coaching. She basically belongs to New York but at present she is living in Manhattan. Bila made her debut as guest ombudswoman on August 15, 2012 and served in that capacity several times after that. She guest hosted for the first time on March 17, 2014, while Greg Gutfeld was promoting his newest book.
Bila graduated as valedictorian from Wagner College and earned a Master of Arts degree from Columbia University. She went on to hold leadership positions in the fields of education and marketing. She went on to hold leadership positions in the fields of Education and Marketing. She is a former high-school academic dean and academic adviser, and has taught at the middle school, high school, and college levels. She completed an advanced adult workshop in the Saturday program at The American Academy of Dramatic Arts in New York City, and has worked with students ages three to adult in such fields as creative and academic writing, Spanish, public speaking, monologue coaching, and more. Jedediah is a native New Yorker who currently resides in Manhattan. She loves animals, fitness, superheroes, and organic foods. She is represented by Javelin.
Work Experience
She joined the FNC in the year 2013, and worked as a contributor. All through her tenure in the FNC, she has made an appearance on many programmes like Your World, The Five etc.
She is also a columnist, and we can see her works in many other publications like The Daily Caller, Human Events, Newsmax, Townhall, Breitbart News and The Blaze. She has also written a book called Outnumbered which was published in the year 2011. Jedediah is a speaker for a famous institute and is a mentor at The New Agenda.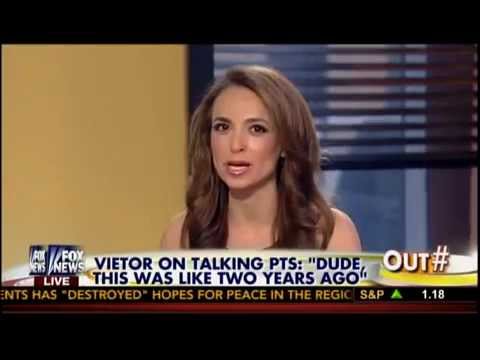 She has been a guest host on radio, namely, 1450 WCTC and has been a co-host on many shows on the Fox News network. She has a different writing style; it is very vibrant. The websites and articles that she writes receive very good comments from the audience. The articles are very provoking, and she can dig into the reader's mind while writing.
Current Involvement
Jedediah Bila currently serves as a rotating panelist on FOX News Channel's (FNC) Outnumbered (weekdays 12-1PM/ET) and as a contributor to the network.

On Outnumbered, Bila is part of a panel of four female panelists and one rotating male that tackles top headlines from all angles and perspectives. Throughout her tenure, Bila has appeared on a wide range of the network's programming including The Five , Red Eye with Greg Gutfeld and Your World with Neil Cavuto . She has also contributed to Fox Business Network (FBN). Prior to FNC, she has made guest appearances on MSNBC, CNBC, The Blaze and several radio programs.

Additionally, Bila serves as a columnist and her work has been published in a number of publications, including Human Events , The Daily Caller , Newsmax, Breitbart News, The Blaze and Townhall. She has also authored a book, titled, "Outnumbered: Chronicles of a Manhattan Conservative," which was published in 2011. Furthermore, she is a featured speaker for the Clare Boothe Luce Policy Institute and is a Pioneer Mentor at The New Agenda.
She mentions that these five were her Smartest Decisions in her lifetime:
She said that visiting Paris, Rome and Bruges at the age of twenty made her early life very interesting.
She will never forget the summer of 99 that she spent in Spain. She loves the paella. She went on a memorable motorcycle ride. She also mentioned that she missed and valued her friend's during this time.
She also Learnt Spanish and mentions that Neruda, Alberti and Puértolas are too good.
She says that the workshops she did at the American Academy, which was for Dramatic Arts was a real good experience and helped her find herself while playing different characters.
Jedediah says that she will never forget the day when she went on a date at the age of 18. She will never be able to cover over that love that she had in her on ha date.
Personal Life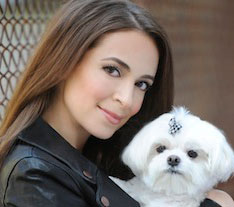 She has a puppy named Emma. At the age of eighteen, her boyfriend was much older guy who was also very handsome and successful. After that she has dated so many men and had some very nice dates and experiences, and she mentions that each experience adds to what you are and helps you find what you really want.
Besides being gorgeous, the conservative writer and former teacher from an Italian family in Brooklyn is gaining a reputation as an effective political commentator. Very well-spoken, she articulates ideas without missing a beat, which should catch the interest of aspiring pundits across all spectrums. Mark Levin described her as "a rising, fresh star" on his radio program.
Somewhat parallel to Sarah Palin, Bila is a female conservative who seemed to "pop up out of nowhere" and appear on the national news scene quickly.
Once in an interview when she was asked about her sudden carrier transformation she answered beautifully saying, "I began writing political commentary in 2009. Although writing has always been a passion of mine, I was often immersed in academic and creative writing. The 2008 presidential election really changed that for me.
After witnessing an astounding amount of media bias and an abundance of distortions with respect to conservative politicians and their records, I felt driven to speak my mind.
So, I transferred some of my focus to the political arena. I also really wanted to speak to our youth, as so many of them had been drawn in by Barack Obama's "hope," "change," and "yes we can."
I wanted to remind them that it is conservatism—not liberalism—that is their ally. Conservatives seek to preserve their liberty, their choices, and their opportunity to reach great heights. Radio and television found me soon after my columns were published, and it has truly been a wonderful and exciting journey."
In Outnumbered, Bila writes, "I've had enough of the hypocrisy, political correctness, and cry-baby syndrome of some on the left as they call you whatever, whenever, however without blinking an eye. That includes any and all who feel persecuted by my right to an opinion."
In the last few years, Bila's story has become very familiar in the political landscape. People with no political background are becoming engaged in policy discussions. As a missionary for conservatism in Manhattan, Jedediah Bila's teaching career has really just begun.
Bila is infamous for her gorgeous legs and is much in news for the reason being. She was also in news when she was hired at Fox with the headline saying "Fox hires new legs".
About Her Book
Known for her "call-it-like-you-see-it" television, radio, and print commentary, Jedediah kicks it up a notch with OUTNUMBERED. Complete with unforgettable encounters, musings, and personal stories, Outnumbered exposes the true face of the Left through comings and goings in liberal Manhattan. Get ready for an unconventional journey that reminds us of the truths one can discover through everyday life.
WHAT PEOPLE HAVE SAID ABOUT OUTNUMBERED :
** MARK R. LEVIN (back cover quote):
"Engaging and witty, OUTNUMBERED instantly transports you into the days and nights of a Reagan conservative living in uber-liberal Manhattan. Through her classic no-nonsense tone, Jedediah adeptly shines a light on liberal intolerance, elitism, and hypocrisy, while challenging the Left's false claim on diversity, civility, and feminism. You won't want to miss it."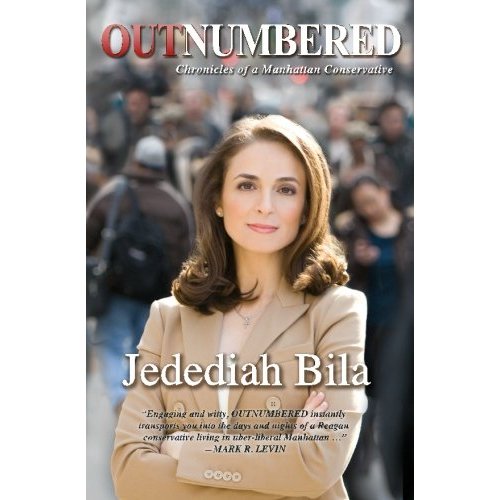 ** SEAN HANNITY (back cover quote):
"Get ready for something candid, funny, and bold. OUTNUMBERED sharply exposes the Left's bogus talk of compassion and tolerance through their very own contradictory actions. Jedediah's distinctive voice brings to life the true face of left-wing elitism and the striking contrast between the conservative and liberal world view. It's a must-read for all conservatives."
** DAVID LIMBAUGH (back cover quote):
"The unique, compelling, and earnest voice that characterizes Jedediah's weekly columns comes alive with increased vitality in OUTNUMBERED. She shatters leftist stereotypes about conservatives and exposes the myth of liberal tolerance as she relates her interactions with liberals in everyday life. This narrative, interlaced with commentary and impressions, gives us insight into liberals that books merely about abstract principles do not capture. A fascinating read."
** JEFFREY LORD (via The American Spectator ):
"This smart, funny but deadly serious book pinpoints with precision the almost laughable elitism that has infected liberalism and the Democrats. The 'I'm smarter than thou' thinking that is so hilariously misplaced it would be worthy of a sitcom were it not so serious in its impact on the country. Ms. Bila tells her own personal tale of survival amidst this kind of thinking in the heart of liberal Manhattan. But make no mistake — this thinking is everywhere in the liberal world."
"…the White House itself is at this very moment illustrating precisely Jedediah Bila's point…With her pointed and perceptive book on the smug elitism that runs rampant in the liberal world view, Jedediah Bila has put her finger on exactly the attitude that is now causing such terrible consequences in the Middle East."
** DAN RIEHL (via riehlworldview.com):
"It's an interesting stroll through liberal New York with a fresh, unique and energetic voice, one young enough to capture the genuine spirit of city life but mature and reasoned enough to speak of it with a solid conservative voice."
** DOUG BRADY (via conservatives4palin.com):
"Now, having read the book, I can tell my fellow C4Pers that Bila's book exceeded my already high expectations. It's terrific. … There is much to enjoy in Outnumbered, and it's an excellent and compelling read. Bila has the ability to tell a story in a serious manner while shrewdly using humor to accentuate her points. I join Mark Levin, Sean Hannity, Tammy Bruce and others who highly recommend this book as a must-read."
** SISSY WILLIS (via sisu.typepad.com):
"It's a fun and easy read — sweet and savory — and sticks to the ribs. … Jedediah's story is full of aphoristic quotable quotes suitable for promulgating on Twitter. … Jedediah's insight resonates in a series of eureka moments of our own dating back, perhaps, to those early days in early spring of 2009 when we found our voice as an anti-statist Tea Party activist."