The Las Vegas Police asserts that they haven't conducted any homicide investigations, almost two weeks after the death of B.B King thus contradicting the announcement that the office where King's forensic surgeon worked in the western side of Nevada state.
A few days ago, the forensic surgeon's office (the one who examined B.B King's dead body) announced that there would be an autopsy. There was also a relevant tweet about the – what turned to be fake – investigation.
The legend of blues had several daughters and two of them, Karen Williams and Patty King, stated that their beloved father was poisoned by his female manager, Laverne Tony and his personal assistant. At least that's what the site eonline.com mention on a similar article around the subject.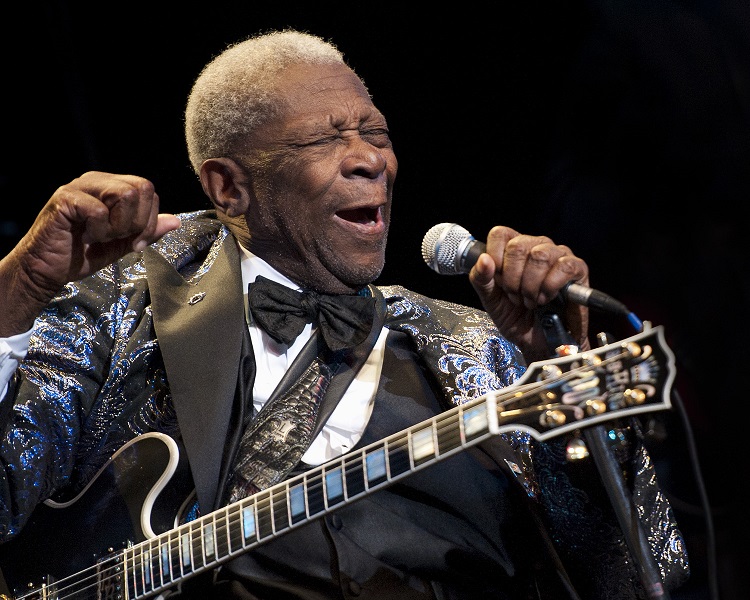 Furthermore, the Clark county coroner stated: "At this stage, we hold no proves that those accusations about criminal act against Riley B. King will be certified. However we take them seriously under consideration and we shall conduct an extensive investigation in collaboration with the police".
According to court documents, the two daughters mentioned about their belief that their father was poisoned in different but similar statements as mentioned in the website People.
Laverne Tony, the executrix of B.B King's will, rejected all of those accusations and more specifically according again to eonline.com she said about the famous guitarist's two daughters: "They have been throwing accusations from the beginning of this story. What's new?".
In addition to all of the above, Brent Braison, one of the lawyers who were put in charge for the artist's will, stated on Monday that the imputations from the two sisters are at the very least ridiculous and insulting. In a more recent announcement the same person spoke again of unfounded allegations based on three doctors that examined B.B King's body a few days after his death. Dr Darrell Brimhall, who is presented as the doctor who treated Riley B. King a few years ago, stated that "no actions were taken to speed up King's death". On the contrary there were many efforts to make his life easier
For months now, King, who is worth noting that he was diabetic, suffered from serious health issues. His last few days were shadowed by a strong conflict between some of his children and his manager. The subject of the conflict was the medical care that should be provided to the famous blues musician.
Whether all this talk about homicide investigations and criminal act against B.B King is true or not, remains to be revealed in the next few days as there will definitely be more to this story. Many more scenarios are possible at this point including the medical office's attempt to attract the spotlights. Also, the two daughters may be trying to gain something out of all this -there is a speculation according to which, the sisters are furious because their father only left them a few thousand dollars in his will while at the same time there a 30 million dollars fortune. Or all this could be true.
One way or another, we will find out sooner or later. It is more likely that after all that, the Las Vegas Police will have to start a homicide investigation after all. Stay tuned to find out!