Remember those movies we used to watch where domestic robots existed to aid humans with the house jobs? Robin Williams was a very successful domestic robot at the movie "Bicentennial Man". And if you remember, all those movies started with a long distant date.
Well now this date has come closest than ever, as Pepper, the new complete and efficiently functioning robot will be released to the markets as a domestic companion able to read our emotions and react to them.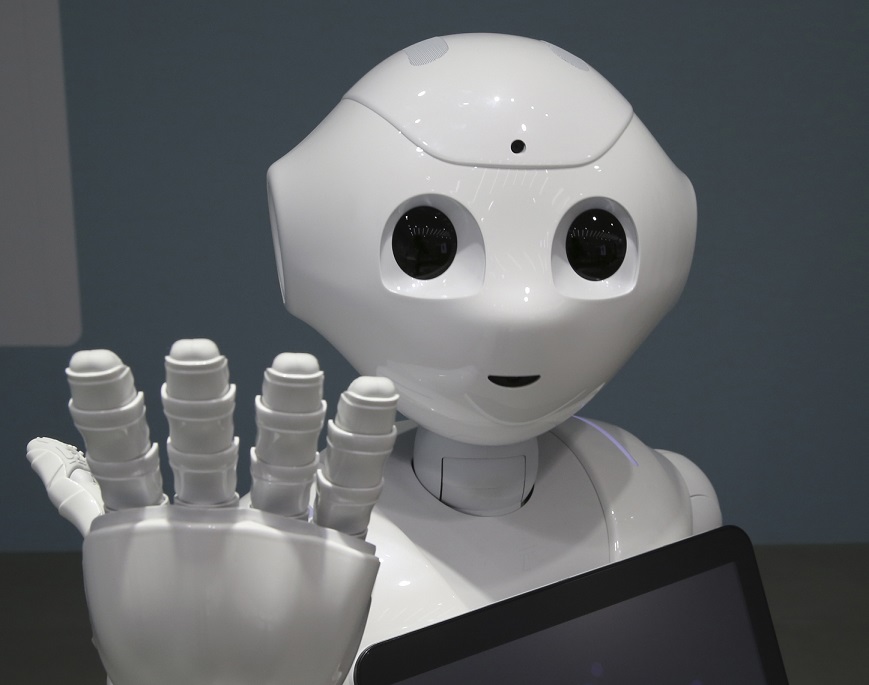 As it is mentioned for Pepper at the official site of Aldebaran, "Pepper is the first humanoid robot designed to live with humans. […]Engaging and friendly, Pepper is much more than a robot, he's a companion able to communicate with you through the most intuitive interface we know: voice, touch and emotions."
As futuristic as this projected may seem to you, it has been completed and now SoftBank plans to release Pepper to the markets starting with 1,000 units. Each unit will be sold at 198,000 yens (approximately 1,400 euros or 1,600 USD). The businesses that wish to rent the robot will pay 1,500 yens/hour.
Despite the fact that the starting price is low given that the product sold is an advanced robot, the buyers need to pay a monthly fee of 24,000 yens while they will also have to sign a three years contract.
The Irish professor of robotics at the University of Sheffield Noel Sharkey stated at the British network BBC that SoftBank's business strategy comes with some risks. SoftBank aims to get most of the income out of the apps that will be designed for the robot but the problem is that no one can guarantee whether the majority of programmers will start building apps for Pepper. And at the same time, hiring programmers to build apps from inside the company would cost tons of money that can't be replaced by other sources.
However, the company has said that there are already 100 available apps that the owners will be able to install to the robot.
Pepper has the ability to "remember" faces and he is programmed to recognize human emotions. Featuring at least 20 engines and exceptionally lithe arms, Pepper is designated as a home robot that can provide help to elders, while it is also suitable for domestic use. Of course don't expect to get a robot-maid. As the description of the product that has been posted to the site mentions: "At the risk of disappointing you, he doesn't clean, doesn't cook and doesn't have super powers... Pepper is a social robot able to converse with you, recognize and react to your emotions, move and live autonomously."
So far, SoftBank hasn't made any statements about the release date of the robot but the company's CEO, Masayoshi Son, revealed that this will most likely happen during the next year.
Until the next year the world will pretty much stay the same more or less. But come next year, we might be parts of a new achievement of robotics and AI. Doesn't seem worrying though, because it isn't. The world may be changing faster than is should but it's only because we choose to change it.