A homicide investigation has been conducted for almost two weeks now, after the legend of the blues, BB King has passed away. That information was announced by the forensic surgeon's office at the state of Nevada.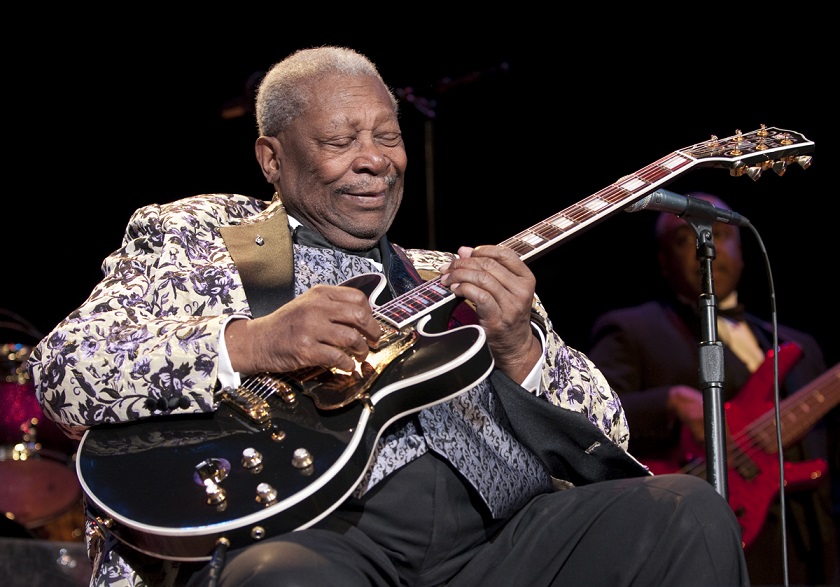 BB King died at the age of 89 at May 14th in Las Vegas where he lived during the breaks of his tours. For the record, the tours were scheduled until the end of last year.
The office of the forensic surgeon who worked on the case of BB King tweeted the following: "Our coroner, who was responsible for the corpse of #BBKing is conducting an autopsy. Results: 6-8 weeks minimum homicide investigation @LVMPD".
Two of BB King's have stated they are afraid their father's death may have been a result of criminal act, according to the local news.
At the same time the great legend's funeral was announced which was scheduled to take place in Memphis but it was postponed until the investigation brings some results.
For the last few months, BB King as a diabetic, suffered from serious health issues. In October he felt weird during a concert because of exhaust and dehydration, something that caused the rest of the tour to be cancelled.
The details of the clues that gave birth to suspicions of the great blues legend being murdered are not known to the public yet. Over the years, whenever a famous and important person dies there are usually numerous conspiracy theories born that talk about murder or the famous star simply deciding to be left alone in the shadows thus faking their own death. So even though the idea of BB King being murdered leaves plenty of space for questions and doubts, we can't be sure at least until the results of the homicide investigation come out to the public.
And if after all that, he was actually murdered then a new investigation will be conducted to bring out of the shadows the people and the reasons that led to that criminal act. An investigation that will probably come across multiple dead ends which will end it soon after it has began. Come to think about it, this must be how all the legends in real life, become legends after their deaths, not only for their work but also for the way they passed away. People seem to find such kinds of thoughts and stories extremely fun and amazing.
But this time let's not stand only there. Even if he was murdered, BB King deserves to be remembered also for his music and his talent in blues music, a kind of music that he was one of the few last who fought to keep alive and real.
So we shall wait for the results but at the same time we should all pay our respects. As the legend of the blues said himself: "When I do eventually drop, I pray to God that it'll happen in one of three ways. Firstly, on stage or leaving the stage, then secondly in my sleep. And the third way? You'll have to figure that out for yourself!"